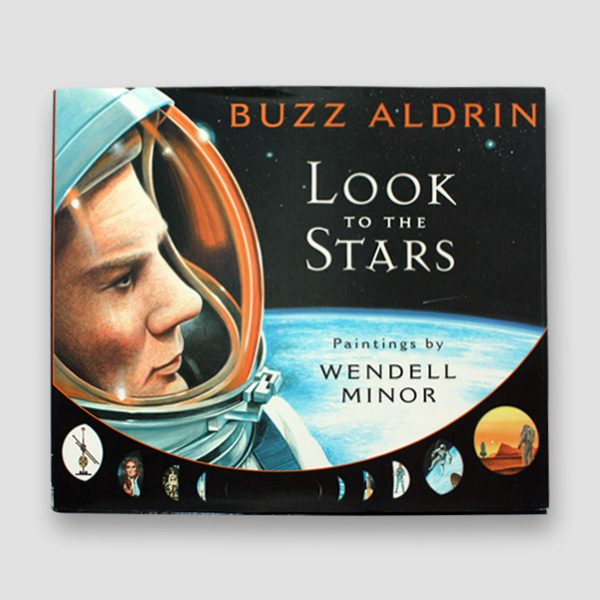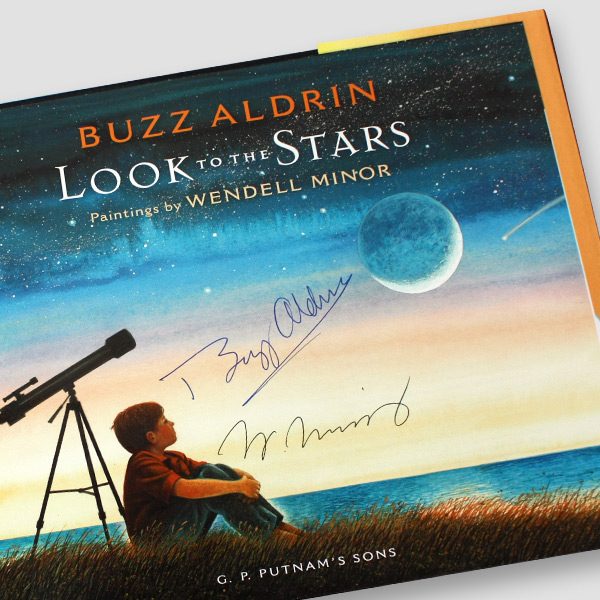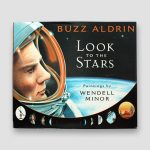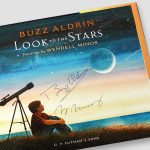 Buzz Aldrin Signed Autobiography 'Look To The Stars'
£175.00
Buzz Aldrin takes readers on a journey through the history of space exploration. As one of a handful of astronauts to have walked on the moon, Buzz Aldrin has a unique perspective of space. And he serves as an amazing guide as he introduces us to the pioneers of space. From Copernicus to the Wright brothers, from the Apollo program to dreams of future travel, he reminds us that mankind has always looked to the stars.
Description
Signed in blue pen on the title page, also signed by the author in black pen. New, unread, hardback book.
Great collectors item.
All our items come with Certificate of Authenticity.
Please note: we may have more than one, so signed autographs size and position will slightly differ.
Certificate of Authenticity
Every signed product is issued with a Certificate of Authenticity signed by our Managing Director, which guarantees that every item has been hand-signed. The certificate includes security features to avoid duplication and protect your investment.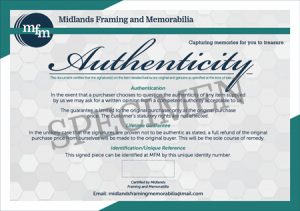 Security Features
1. Quality of printing & paper
The printed lines and colours of the many intricate patterns on our Certificate of Authenticity are sharp, clear and free of smudges or blurred edges. The paper is high quality, textured and of a heavier weight than normal paper.
2. Integrated image
Each Certificate of Authenticity also includes either an example image of the product, a small photo of the individual signing the product and/or a video.
*Images are for illustration purposes only and the product/signature location & size my differ slightly.
3. Verified by our CEO
Every single Certificate of Authenticity is also verified by our chief executive officer – to guarantee that the item is genuine and hand signed.