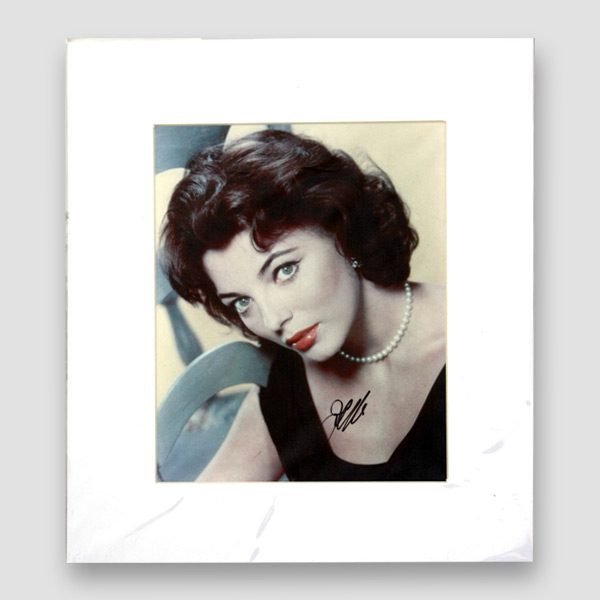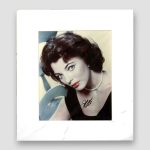 Joan Collins Signed Photo Print
£65.00
Dame Joan Collins, DBE English actress, author, and columnist. She made her stage début at the age of nine, trained at the Royal Academy of Dramatic Art in London, entered British films in 1951 and went to Hollywood under contract to 20th Century Fox in 1955. In 1981, she landed the role of Alexis Carrington, the vengeful and scheming ex-wife of John Forsythe's character, in the 1980s soap opera Dynasty, which made her an international superstar and was awarded a Golden Globe Award for Best Actress in 1982. In 2015, she was made a Dame by Queen Elizabeth II for services to charity.
Description
Joan Collins Signed colour photo print in mount. Signed very clearly with black permanent marker. Size 12inch x 14inch.
Great collectors piece of memorabilia
All our items come with Certificate of Authenticity.
Please note: we may have more than one, so signed autographs size and position may slightly differ.
Certificate of Authenticity
Every signed product is issued with a Certificate of Authenticity signed by our Managing Director, which guarantees that every item has been hand-signed. The certificate includes security features to avoid duplication and protect your investment.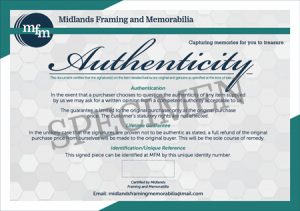 Security Features
1. Quality of printing & paper
The printed lines and colours of the many intricate patterns on our Certificate of Authenticity are sharp, clear and free of smudges or blurred edges. The paper is high quality, textured and of a heavier weight than normal paper.
2. Integrated image
Each Certificate of Authenticity also includes either an example image of the product, a small photo of the individual signing the product and/or a video.
*Images are for illustration purposes only and the product/signature location & size my differ slightly.
3. Verified by our CEO
Every single Certificate of Authenticity is also verified by our chief executive officer – to guarantee that the item is genuine and hand signed.