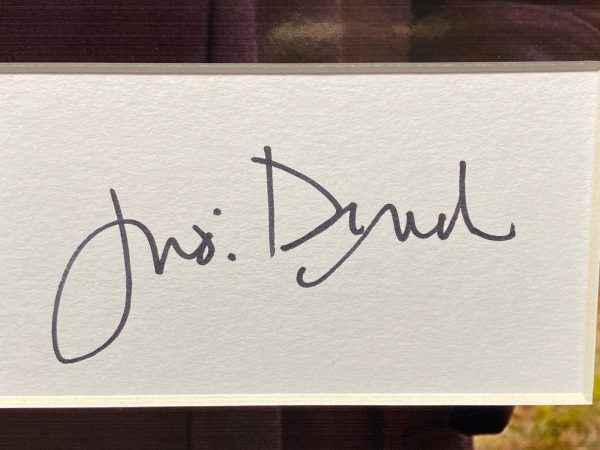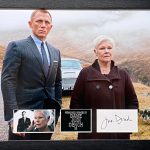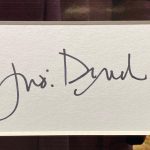 James Bond & M picture with signature of Dame Judi Dench professionally framed
£175.00
James Bond  and M picture with signature of Dame Judi Dench.
This great piece of memorabilia is professionally framed in a black frame. Framed with the picture is a plaque engraved 'personally signed by Dame Judi Dench M
frame size 40.8cm x 54.5cm
Please note we do have more than one, so signed autographs size and position may slightly differ.
Description
Dame Judi Dench is an English actress Among her major awards, Dench has won an Academy Award, a Tony, four television BAFTA Awards, six film and seven Laurence Oliver Awards. She holds the record for most acting majors across all six, American and British Events, winning eighteen and receiving fifty two nominations.
Among her many distinguished honours, Judi Dench's work across eight different James Bond movies means she's appeared in more 007 features than any other actor who played Bond. her role in this series was playing a figure known as M, a character who served as the Leader of British's MI-6 program and James Bond's boss. First originating in the Ian Fleming novels that inspired the James Bond film series. MI's default personality across different actors and mediums has been that of a person whose steely demeanour could intimidate even somebody as unflappable as James Bond. Dench has appeared in Skyfall , Casino Royal , The World is Not Enough , Quantum of Solace , Die another Day , Tomorrow Never Dies , & Golden Eye.