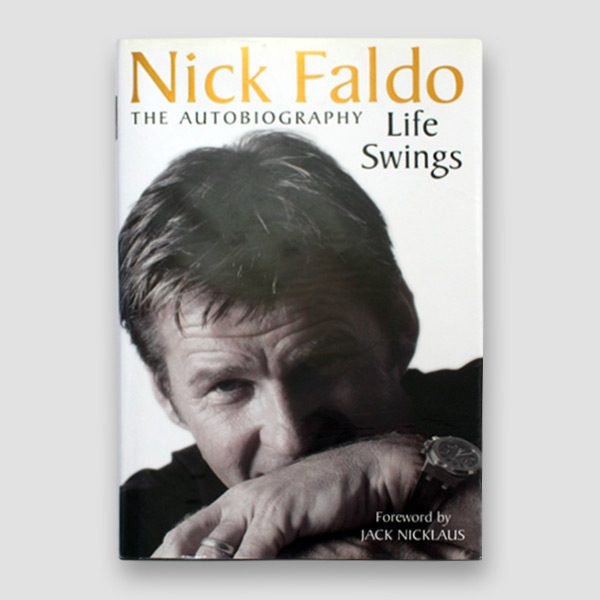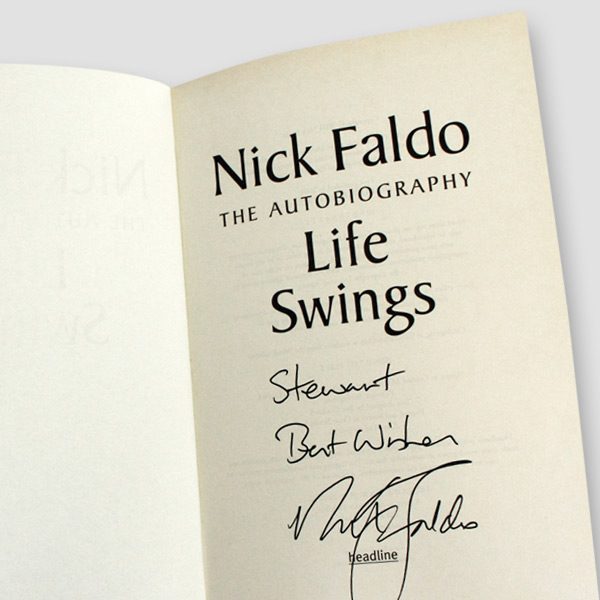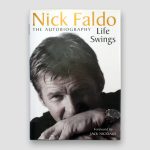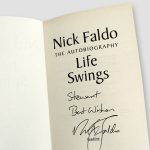 Nick Faldo Signed Autobiography 'Life Swings'
£40.00
For many years in the 1980s and 1990s, Nick Faldo was the most feared competitor in world golf. Relentless and strong-willed, he would wear down his opponents with his determination to win. It was these attributes that brought him six Major championships; Harry Vardon, a century ago, is the only European to have won more and no one has been more successful in the Ryder Cup. But Faldo's success came at a price: his unyielding search for perfection, working with David Leadbetter, took him away from home, leading to divorces and media attention on his private life, as well as criticism for being a loner. Now he feels the time is right to talk not just about his golf, but about his whole life and how he has achieved a new calm in recent years, and to reveal the private man behind the public face.
Description
The book is dedicated, which reflects the price. Signed in black permanent marker pen on the title page.
Great collectors item.
All our items come with Certificate of Authenticity.
Please note: we may have more than one, so signed autographs size and position will slightly differ.
Certificate of Authenticity
Every signed product is issued with a Certificate of Authenticity signed by our Managing Director, which guarantees that every item has been hand-signed. The certificate includes  security features to avoid duplication and protect your investment.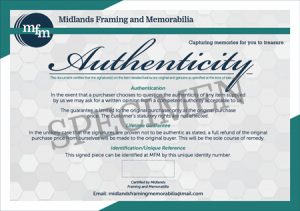 Security Features
1. Quality of printing & paper
The printed lines and colours of the many intricate patterns on our Certificate of Authenticity are sharp, clear and free of smudges or blurred edges. The paper is high quality, textured and of a heavier weight than normal paper.
2. Integrated image
Each Certificate of Authenticity also includes either an example image of the product, a small photo of the individual signing the product and/or a video.
*Images are for illustration purposes only and the product/signature location & size my differ slightly.
3. Verified by our CEO
Every single Certificate of Authenticity is also verified by our chief executive officer - to guarantee that the item is genuine and hand signed.