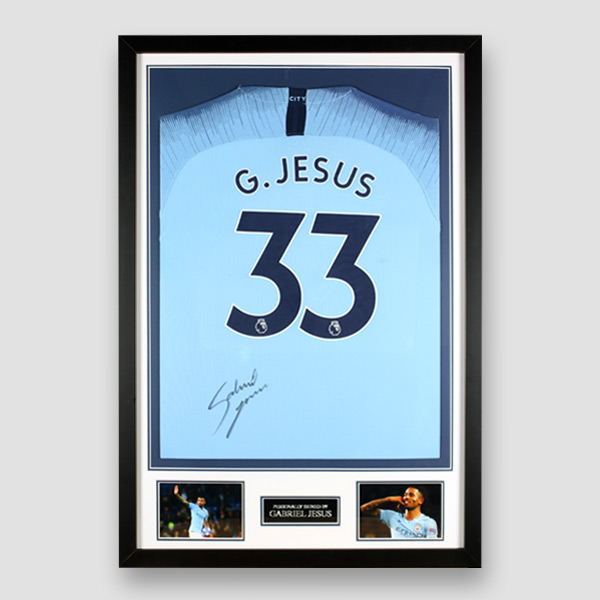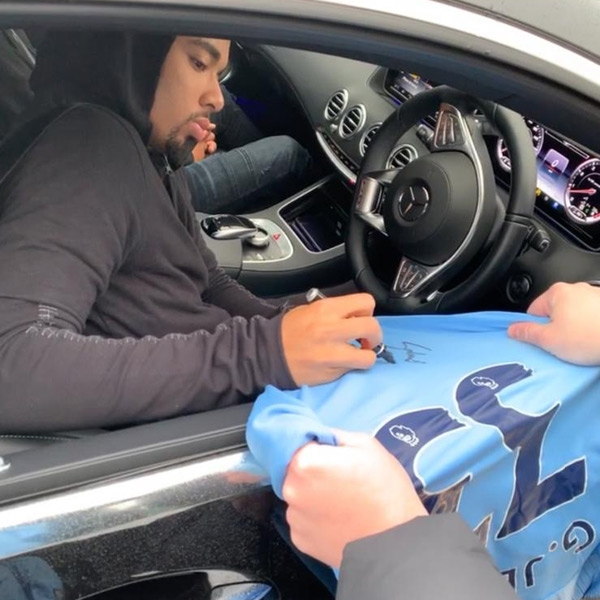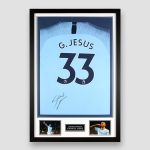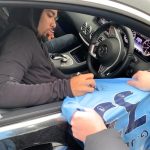 Manchester City Football Shirt Signed by Gabriel Jesus, Professionally Framed
£365.00
Jesus began his career at Palmeiras. He was voted the best newcomer of the 2015 Campeonato Brasileiro Série A, a year in which he also helped his team win the Copa do Brasil. The following year he was named the player of the season as Palmeiras won their first national league title in 22 years. He joined Manchester City in January 2017 for a transfer fee of €32 million, and won the Premier League and EFL Cup in 2018 and 2019, as well as the FA Cup in 2019.
Description
This Manchester City shirt is personally signed by Jesus in black permanent marker pen. This comes professionally framed in a black frame with pictures & plaque reading 'Personally signed by Gabriel Jesus.
Frame size 38.5inch (h) x 27.5inch (w).
An outstanding piece of Memorabilia.
All our items come with Certificate of Authenticity.
Certificate of Authenticity
Every signed product is issued with a Certificate of Authenticity signed by our Managing Director, which guarantees that every item has been hand-signed. The certificate includes security features to avoid duplication and protect your investment.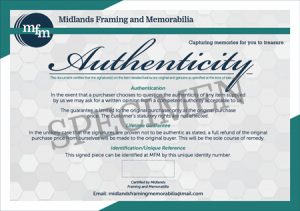 Security Features
1. Quality of printing & paper
The printed lines and colours of the many intricate patterns on our Certificate of Authenticity are sharp, clear and free of smudges or blurred edges. The paper is high quality, textured and of a heavier weight than normal paper.
2. Integrated image
Each Certificate of Authenticity also includes either an example image of the product, a small photo of the individual signing the product and/or a video.
*Images are for illustration purposes only and the product/signature location & size my differ slightly.
3. Verified by our CEO
Every single Certificate of Authenticity is also verified by our chief executive officer – to guarantee that the item is genuine and hand signed.