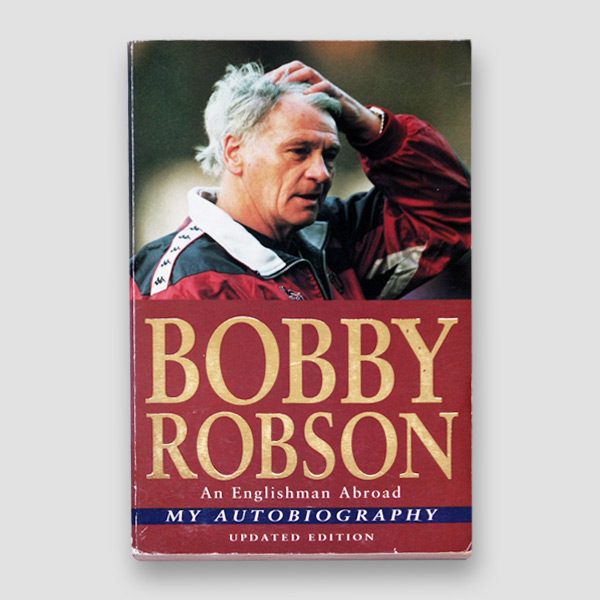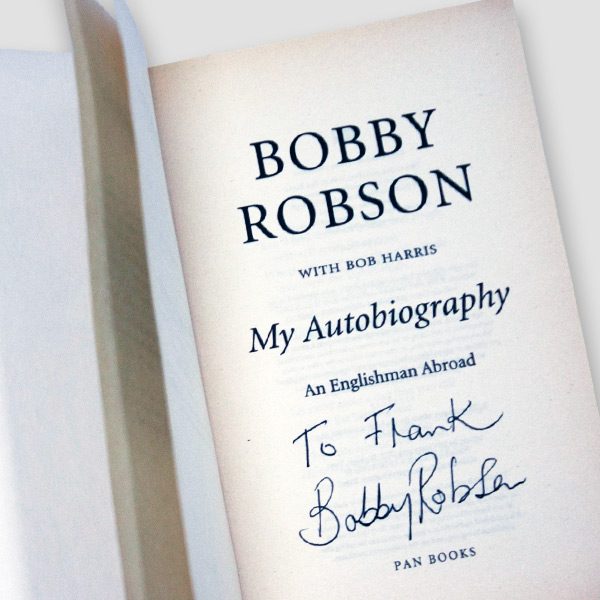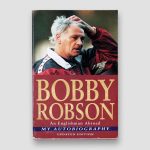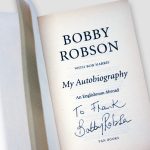 Bobby Robson Personally Signed and dedicated 'To Frank' Autobiograhy 'An Englishman Abroad' Paperback Book
£50.00
Bobby Robson's road to success has been marked by his determination and love for soccer. Starting his working career as a Newcastle miner and amateur, he rose from the ranks to play for England. After his playing career was over, he made the natural progression towards management, building Ipswich up from a struggling side to championship contenders. He took England to the 1990 World Cup semis, only losing on penalties, a feat that earned him the respect of the nation.
Description
This autobiography is personally signed & dedicated by Bobby Robson 'To Frank' in black permanent marker pen. The autobiography is in used condition & dedicated which is reflected in the price.
All our items come with Certificate of Authenticity.
Please note: we do have more than one, so signed autographs size and position will slightly differ.
Certificate of Authenticity
Every signed product is issued with a Certificate of Authenticity signed by our Managing Director, which guarantees that every item has been hand-signed. The certificate includes security features to avoid duplication and protect your investment.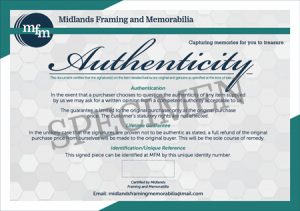 Security Features
1. Quality of printing & paper
The printed lines and colours of the many intricate patterns on our Certificate of Authenticity are sharp, clear and free of smudges or blurred edges. The paper is high quality, textured and of a heavier weight than normal paper.
2. Integrated image
Each Certificate of Authenticity also includes either an example image of the product, a small photo of the individual signing the product and/or a video.
*Images are for illustration purposes only and the product/signature location & size my differ slightly.
3. Verified by our CEO
Every single Certificate of Authenticity is also verified by our chief executive officer – to guarantee that the item is genuine and hand signed.