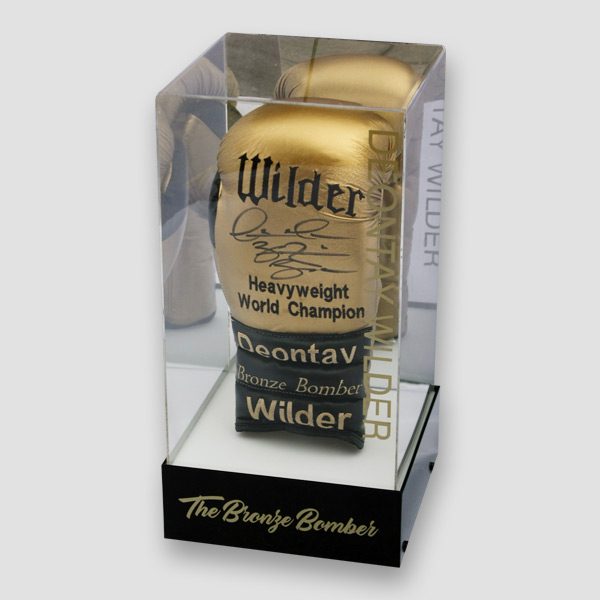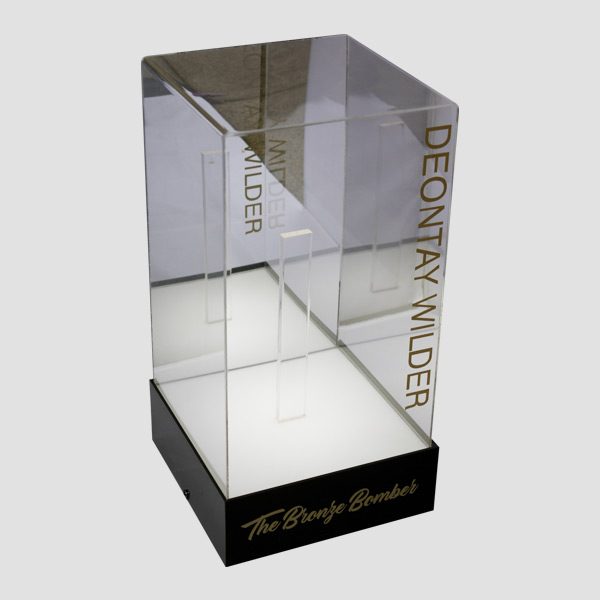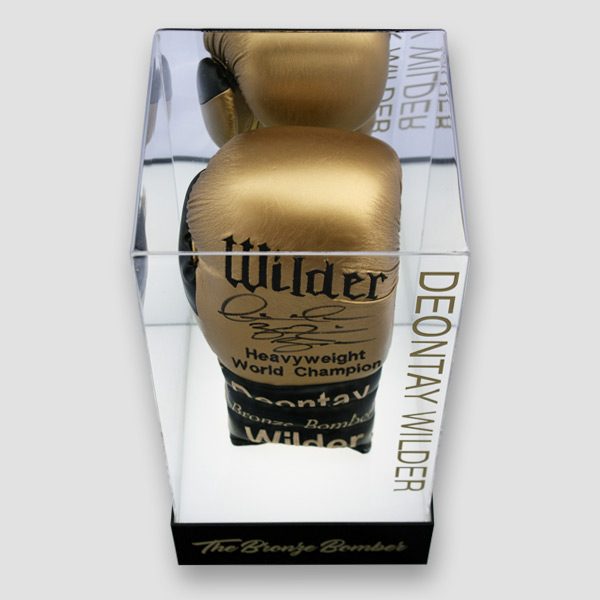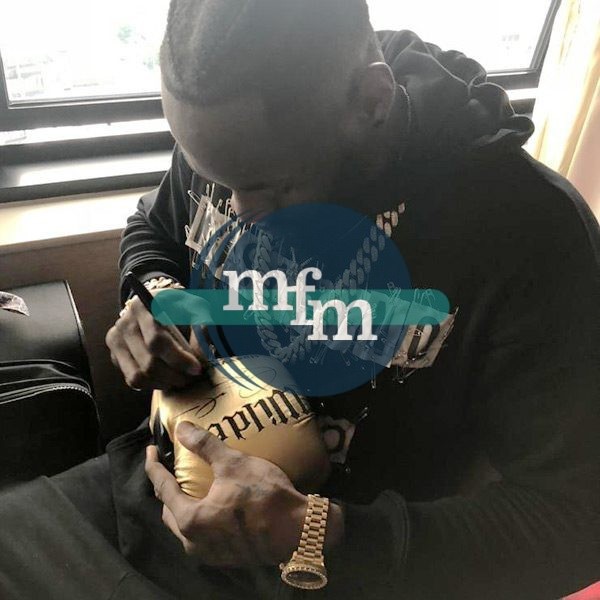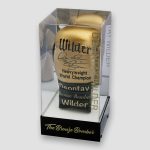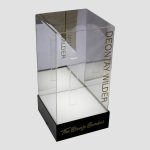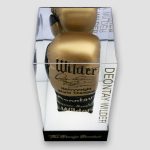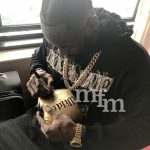 Deontay Wilder Hand Signed Boxing Glove In Light-Up Display Case
£250.00
Deontay Wilder is an American professional boxer. He has held the WBC heavyweight title since 2015, and in doing so became the first American world heavyweight champion in nine years, which was the longest period of time in boxing history without an American heavyweight champion. As an amateur he won a bronze medal in the heavyweight division at the 2008 Olympics. This led to his nickname of "The Bronze Bomber", which Wilder coined after Joe Louis, who was known by the nickname of "The Brown Bomber".
Description
Hand signed with a sharpie marker pen by Deontay Wilder During a Private Signing, comes with an acrylic display case which is lit from underneath, size of case: 8in wide x 8in depth x 16in high.
All our items come with Certificate of Authenticity.
A high quality piece of Memorabilia.
Please note: we do have more than one, so signed autographs size and position will slightly differ. You may get a left or right hand boxing glove, if you have a preference please contact us after your order.
Certificate of Authenticity
Every signed product is issued with a Certificate of Authenticity signed by our Managing Director, which guarantees that every item has been hand-signed. The certificate includes  security features to avoid duplication and protect your investment.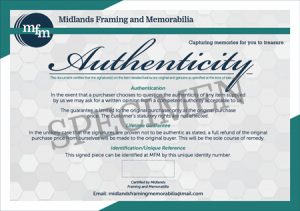 Security Features
1. Quality of printing & paper
The printed lines and colours of the many intricate patterns on our Certificate of Authenticity are sharp, clear and free of smudges or blurred edges. The paper is high quality, textured and of a heavier weight than normal paper.
2. Integrated image
Each Certificate of Authenticity also includes either an example image of the product, a small photo of the individual signing the product and/or a video.
*Images are for illustration purposes only and the product/signature location & size my differ slightly.
3. Verified by our CEO
Every single Certificate of Authenticity is also verified by our chief executive officer – to guarantee that the item is genuine and hand signed.